The sweetest thing
No Christmas feast would be complete without a dazzling dessert. Whether you opt for a traditional pudding or a modern masterpiece, find something to wow your guests from this year's selection
Top three choc desserts
How to build a cheeseboard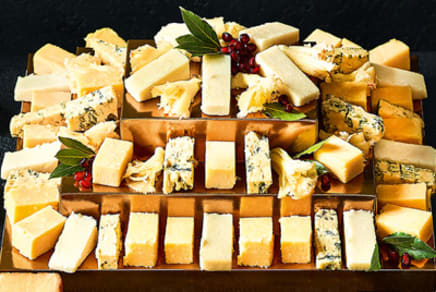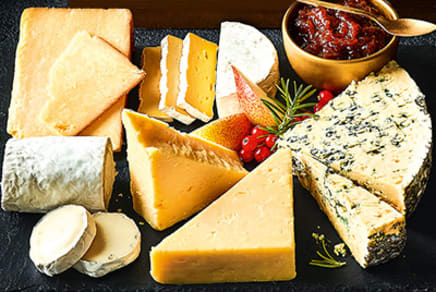 Top tips for a cracking cheese course
For after a meal, allow 100-125g of cheese per person.
Ensure the cheeses you serve offer a variety of different styles, textures and flavours. Our British cheese selection is perfect, as it contains smoky Lancashire; creamy brie; deep, tangy Stratford blue; nutty Cornish Cruncher cheddar and salty Kidderton Ash goat's cheese.
To serve with your cheese, opt for simple accompaniments to let the flavour shine: think one fruity chutney and a couple of varieties of crackers or oatcakes, along with some fresh figs and dried fruits.
Store your cheese in the fridge, wrapped in wax paper. Allow to come to room temperature for around 20 minutes before serving, to taste at its best.
Alongside, as well as the traditional port, consider a sweet wine or a light red wine.
Cheese is also perfect for parties: our cheese bites board contains a selection of perfectly portioned bites on three table-presentable boards: just add crusty bread.
Shop cheese